Government Information Sources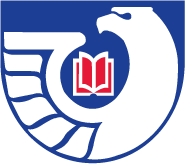 Since 1907, Curtis Laws Wilson Library has participated in the Federal Depository Library Program (FDLP) and receives approximately 34% of the government documents offered by the U.S. Government Publishing Office. As a participant in the FDLP, we provide access to and assist patrons in using the collection, as well as the facilities and tools to support those activities. US government documents received by the library are cataloged and can be searched using the online catalog (MERLIN). While the majority of the print documents received through the FDLP are housed on the third floor, many are shelved throughout the collection, so it is important to check the online catalog for availability and location. All US government documents are accessible to the community at large, and policies governing use of the library facilities can be found under "Library Policies". Please contact the library if you need assistance locating or using US government information by calling (573) 341-4008 or by emailing library@mst.edu.
---
If you have any suggestions and/or questions, please contact Sherry Mahnken at mahnkens@mst.edu.